TO BAND
---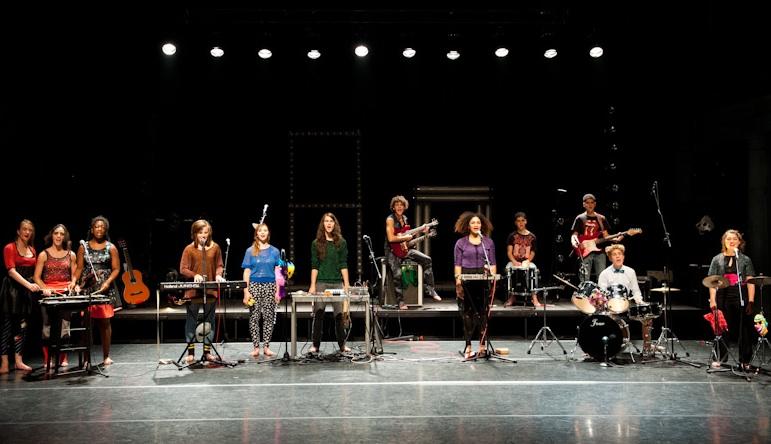 To Band is a a collaboration between Keren Levi and musician Tom Parkinson. It is also an exercise in banding and a call for bonding...
Enter into our world. Leave everything you have at the door, including your expectations of dance and theatre, your ideas about music, your opinion about what is beautiful and what is not. Come inside and listen. Listen to our sound, our music. Listen to us being together. This is our sound revolution.
To Band is a music-dance concert performed by twelve young people. Together, they construct onstage an utopian world in which everything is in constant flow. Sound and motion take on new forms, combine and then fall apart again.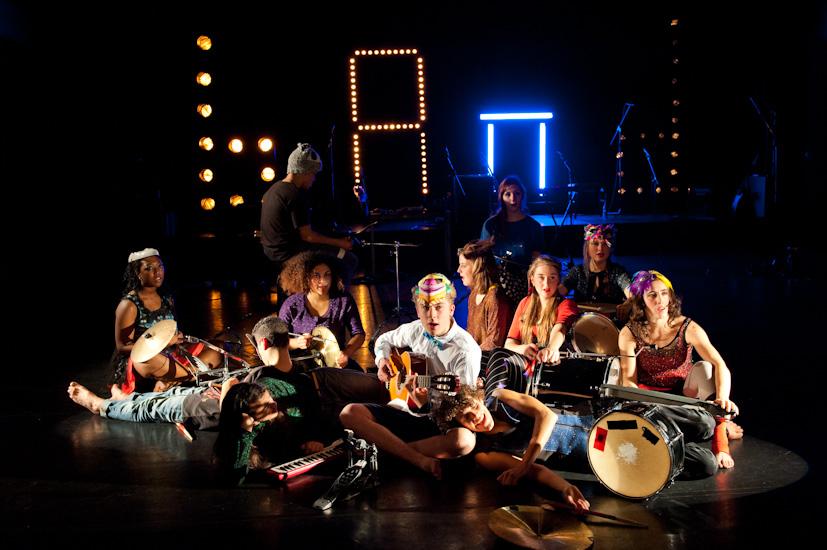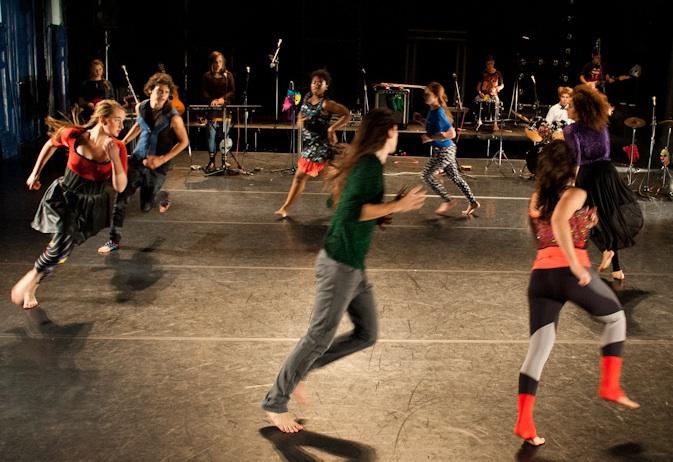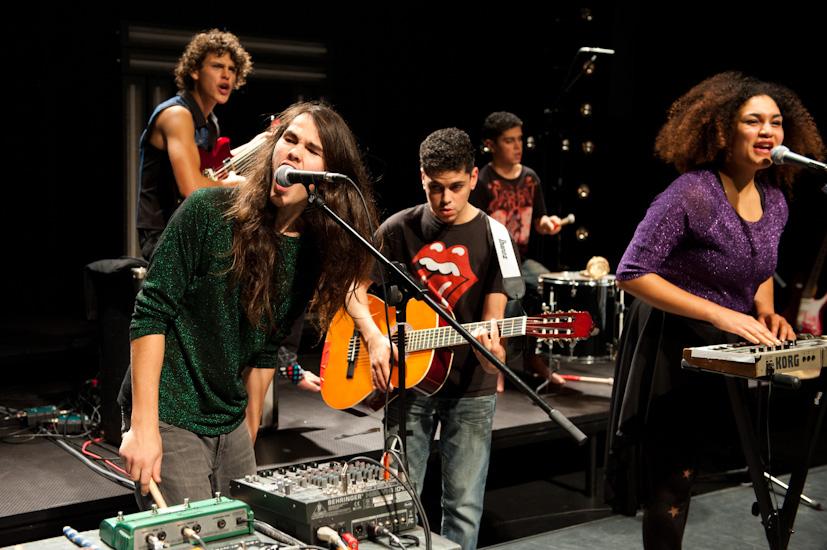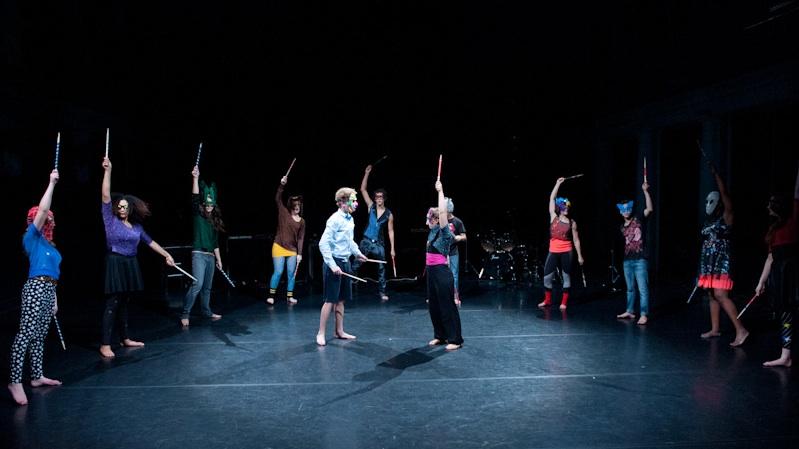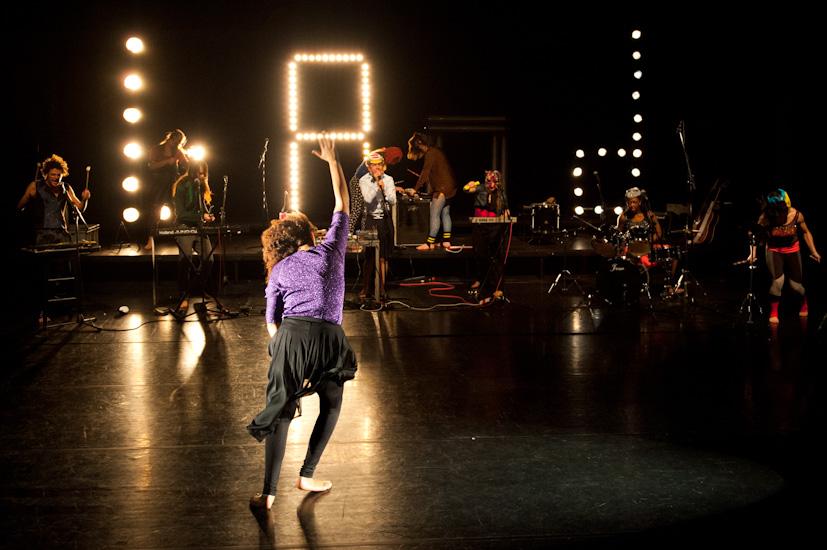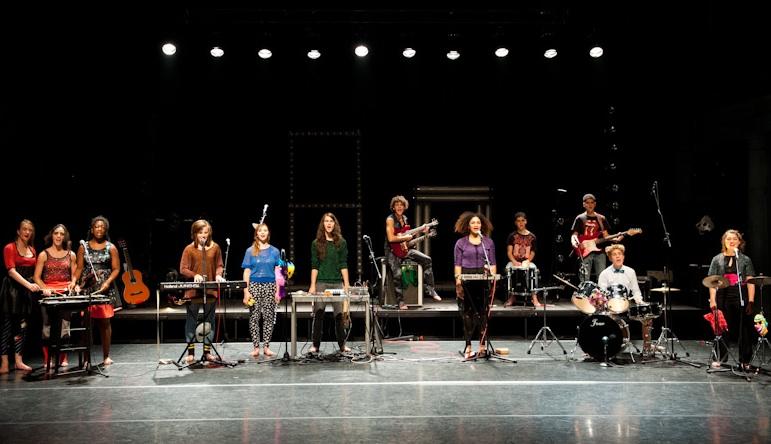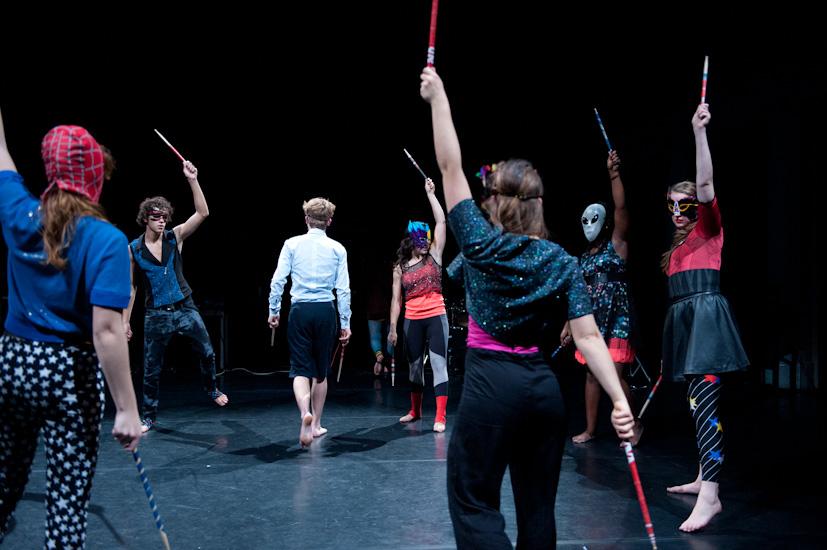 ---
Credits
concept, dance and sound Keren Levi & Tom Parkinson
in collaboration with performers
Judith Akele, Xandry van den Besselaar, Meyourim Benkemper, Chahid Boudount, Soufyan Boudount, Kobbe Koopman, Celesta Kusi, Judith Rijsenbrij, Luca Tichelman, Hanne van de Vuurst, Kick Kluiving & Alma Sua
assistant Alma Sua
dramaturgy Igor Dobricic, Berthe Spoelstra
light design Jeroen de Bruin
costumes Lotte Goos
production Frascati Productions
---
Calendar
| | | | |
| --- | --- | --- | --- |
| 08/07/2013 | 08/07/13 | Julidans | Amsterdam, NL |
| 01/06/2013 | 01/06/13 | | |
| 31/05/2013 | 31/05/13 | | |
| 28/11/2012 | 28/11/12 | Grand Theatre | Groningen, NL |
| 17/11/2012 | 17/11/12 | Frascati | Amsterdam, NL |
| 16/11/2012 | 16/11/12 | Frascati | Amsterdam, NL |
| 15/11/2012 | 15/11/12 | Frascati | Amsterdam, NL |
| 14/11/2012 | 14/11/12 | Frascati | Amsterdam, NL |
© kerenlevi.com
© kerenlevi.com
---
Reviews