CLUBBING
---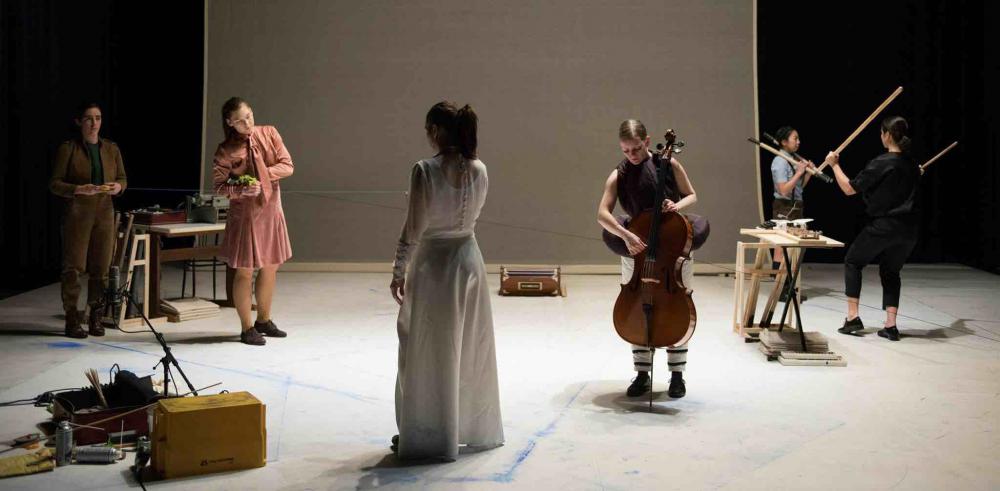 In Clubbing the gap between music and dance collapses as the entire space becomes an instrument and all movement is compositional. In one way, Clubbing is simply an invitation to listen to movement, but it is far more than a formal experiment. Small gestures and tiny sounds accumulate over time to make a powerful and exquisitely tense environment. Violence constantly threatens to erupt as six women create a world together using wooden clubs, percussion, cello and live sound effects. Sounds and activities are layered on top of each other: speech becomes music, notes become language, weapons become instruments. Seemingly abstract systems fall into each other to create an unstable but beautiful ritual. We come to realize that we are witnessing an organism at work, as predictable and chaotic as the human body itself.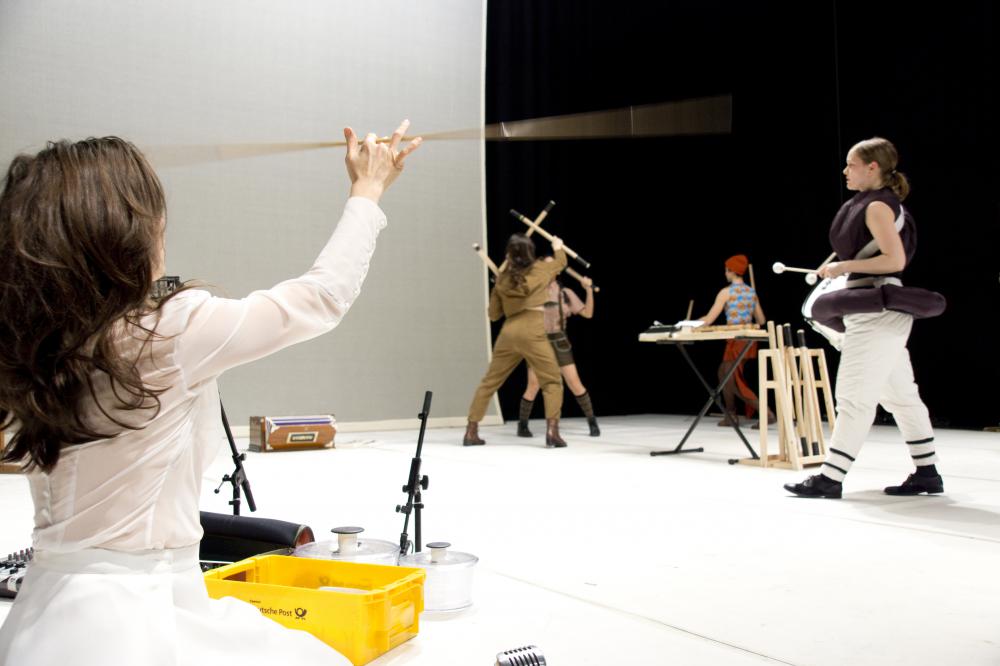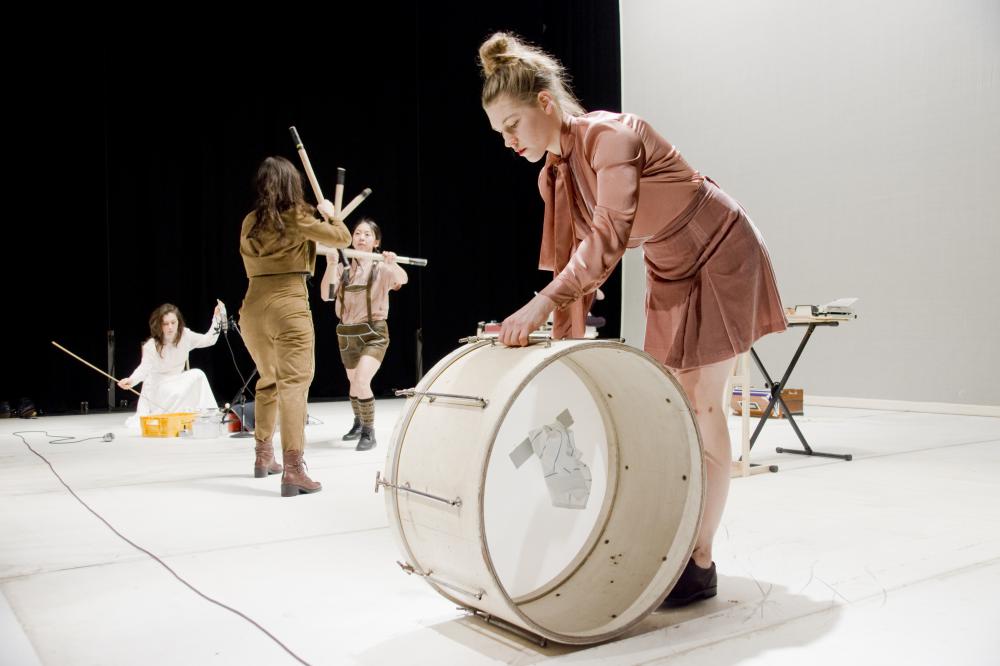 © Janna Bathoorn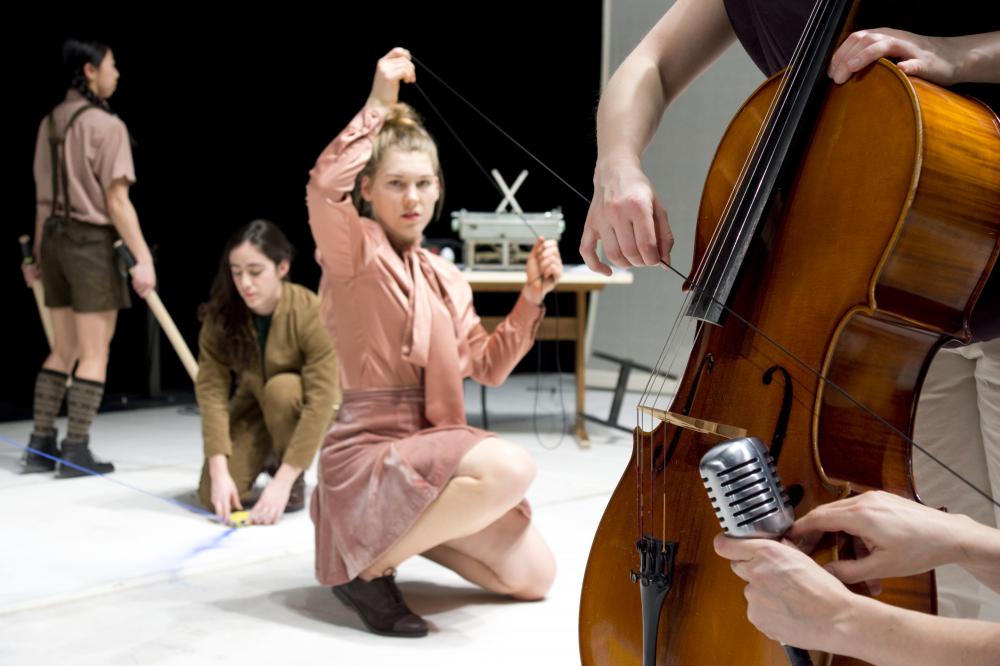 © Janna Bathoorn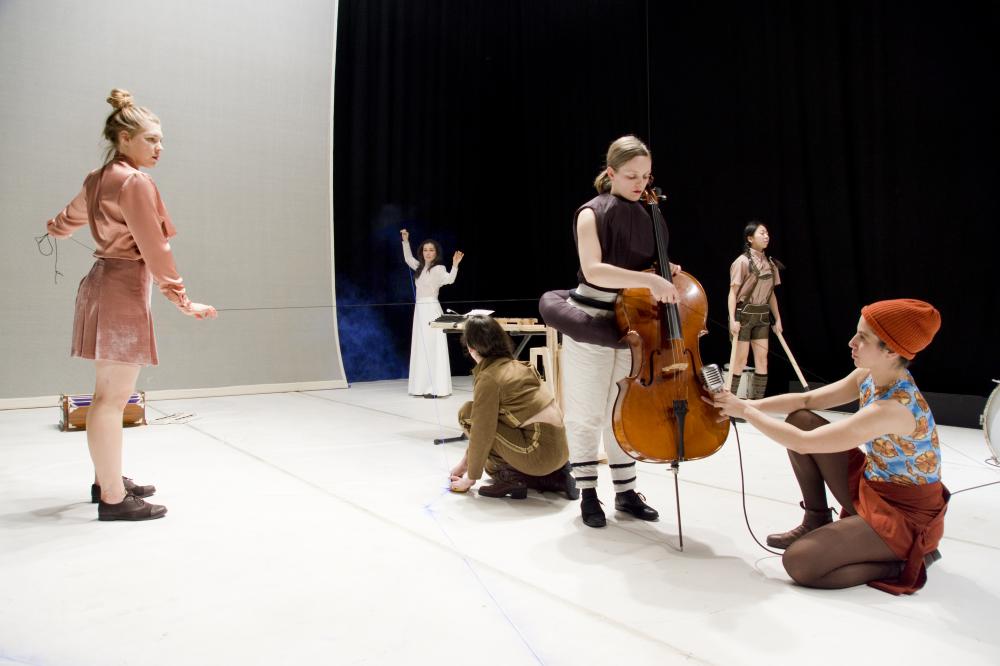 © Janna Bathoorn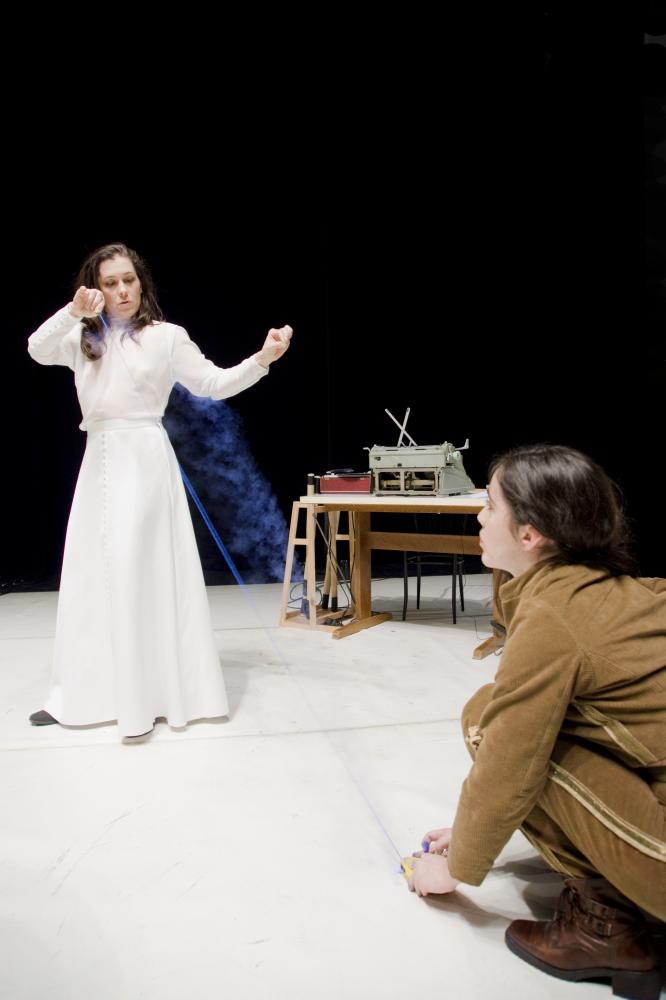 © Janna Bathoorn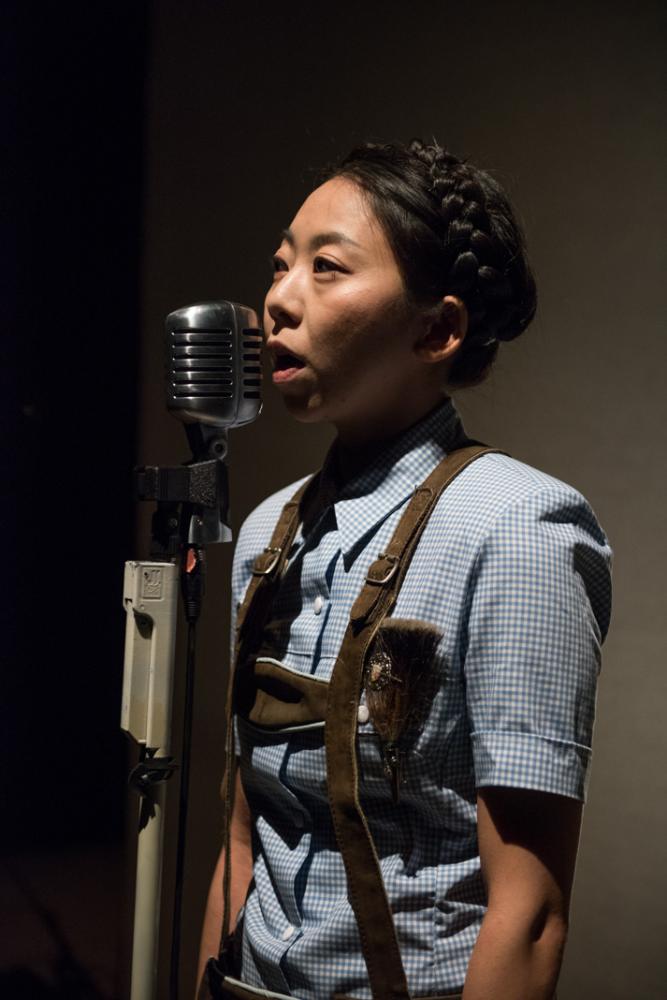 © Anna van Kooi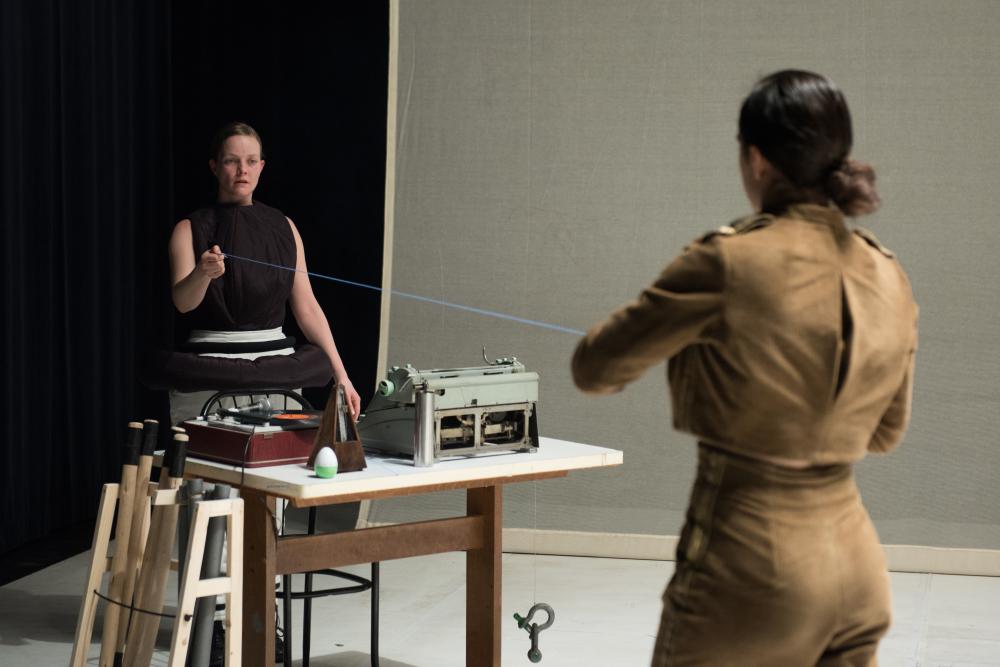 © Anna van Kooi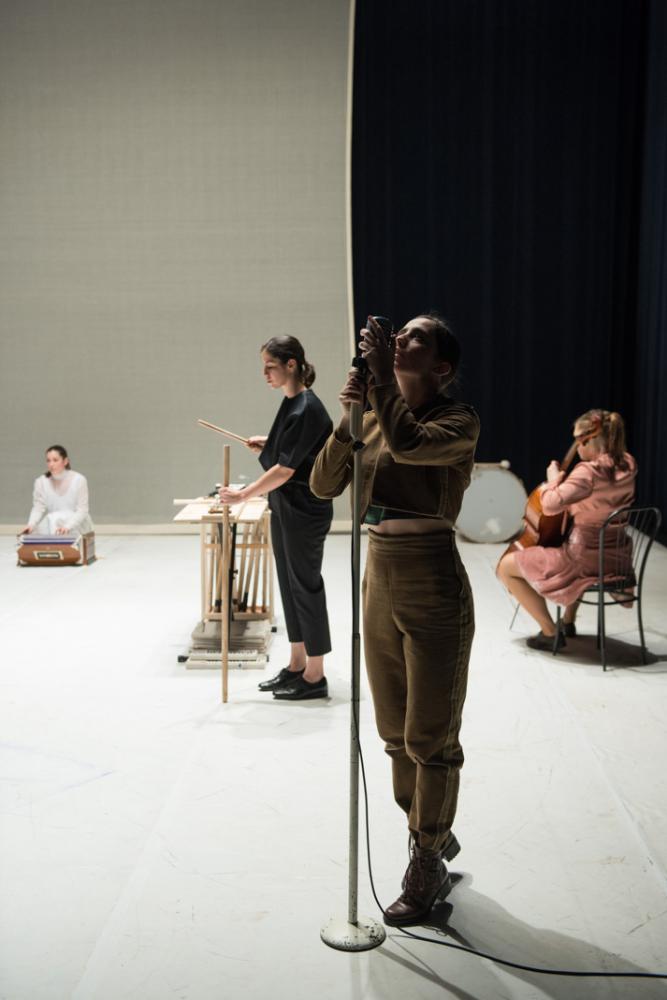 © Anna van Kooi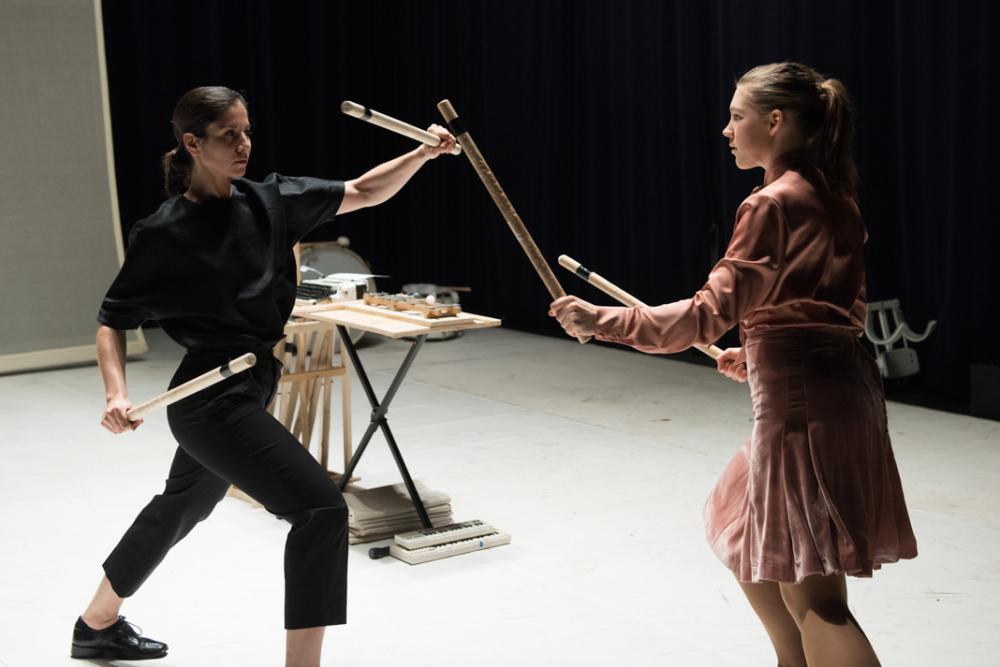 © Anna van Kooi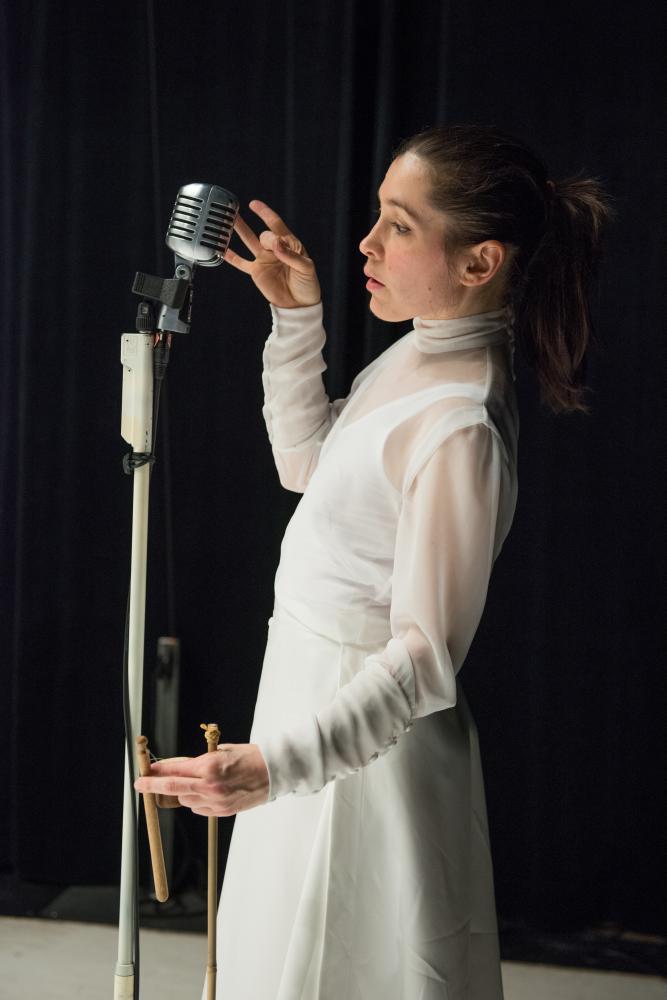 © Anna van Kooi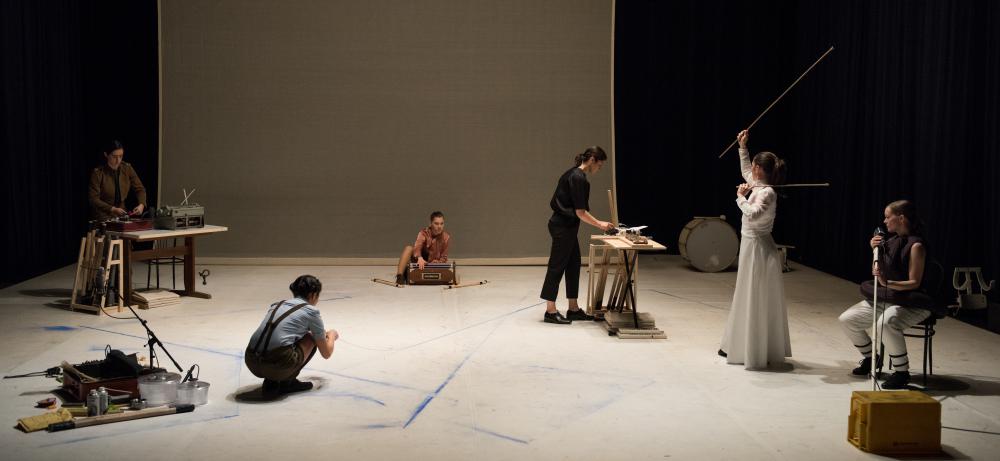 © Anna van Kooi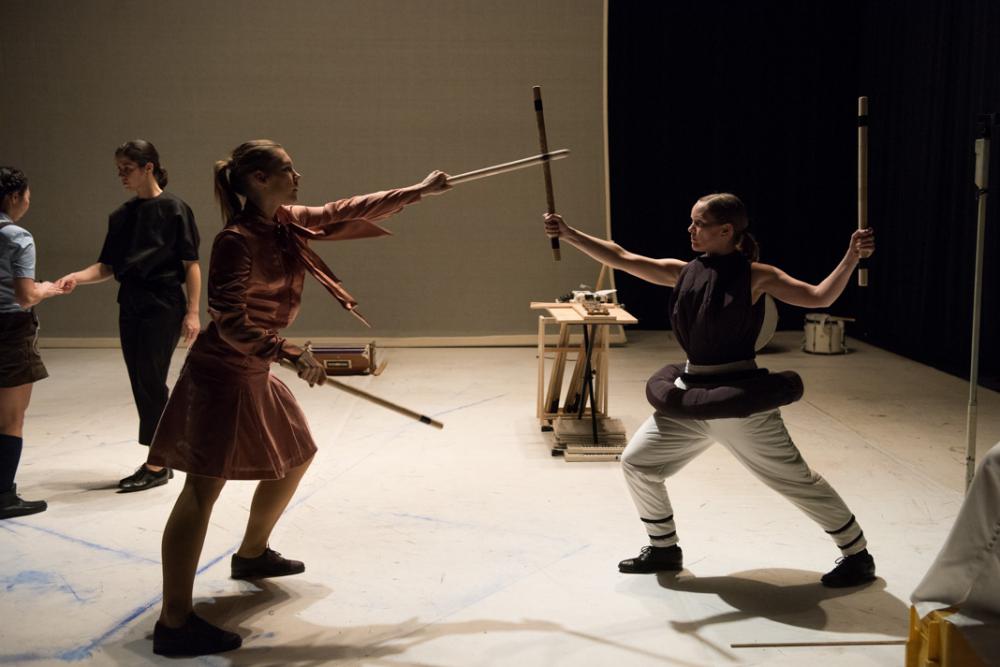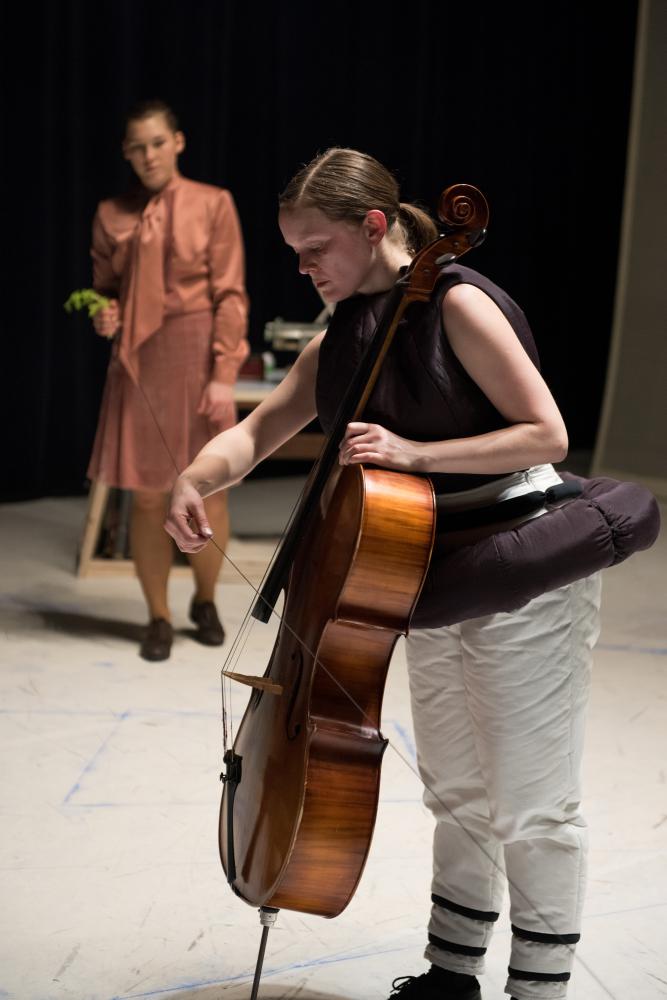 © Anna van Kooi

© Anna van Kooi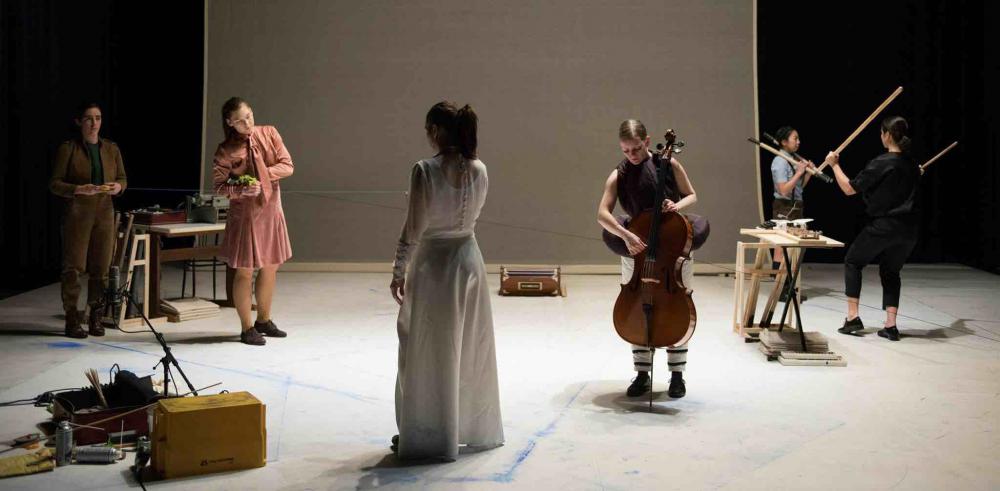 © Anna van Kooi
---
Credits
By Keren Levi and Tom Parkinson
Dance: Hillary Blake Firestone, Mari Matre Larsen, Alma Lindenhovius, Yui Nakagami, Outi Markkula, Rita Vilhena
Light and decor: Jan Fedinger
Costumes: Conny Groenewegen
Dramaturgy: Igor Dobričić, Jeroen Fabious
Technique: Martin Kaffarnik, Loeki Luciano
Illustration, image: Will Brady
Graphic design and visual communication: Assi Weitz
Business Management: Jette Schneider
Production and Tour Manager: Martha van Meegen
Marketing, communication and contextprogram: Michelle Wilderom
Clubbing is supported by the De Coproducers, an initiative created by De Toneelschuur, Theater aan het Spui, Grand Theatre Groningen, De Verkadefabriek, Theater Frascati, De Rotterdamse Schouwburg and Theater Kikker, to make it possible to provide special new offers and to perform these for a large and wide audience. Additional international partners are Forum Freies Theater Dusseldorf and Pumpenhaus Theater Munster.
We would like to thank: Fonds Podiumkunsten, Amsterdams Fonds voor de Kunst (AFK), Fonds 21, Prins Bernhard Cultuurfonds
---
Calendar
| | | | |
| --- | --- | --- | --- |
| 05/03/2016 | 05/03/16 | Südpol | Musik Tanz Theater | Lucern, CH |
| 04/03/2016 | 04/03/16 | Südpol | Musik Tanz Theater | Lucern, CH |
| 28/11/2015 | 28/11/15 | Frascati | Amsterdam, NL |
| 27/11/2015 | 27/11/15 | Frascati | Amsterdam, NL |
| 30/04/2015 | 30/04/15 | Forum Freies Theater | Düsseldorf, DE |
| 29/04/2015 | 29/04/15 | Forum Freies Theater | Düsseldorf, DE |
| 11/04/2015 | 11/04/15 | Pumpenhaus | Münster, DE |
| 10/04/2015 | 10/04/15 | Pumpenhaus | Münster, DE |
| 01/04/2015 | 01/04/15 | Schouwburg Arnhem | Arnhem, NL |
| 31/03/2015 | 31/03/15 | Grand Theatre | Groningen, NL |
| 28/03/2015 | 28/03/15 | Toneelschuur | Haarlem, NL |
| 27/03/2015 | 27/03/15 | Toneelschuur | Haarlem, NL |
| 20/03/2015 | 20/03/15 | Rotterdamse Schouwburg | Rotterdam, NL |
| 19/03/2015 | 19/03/15 | Rotterdamse Schouwburg | Rotterdam, NL |
| 17/03/2015 | 17/03/15 | Theater aan het Spui | Den Haag, NL |
| 16/03/2015 | 16/03/15 | Theater aan het Spui | Den Haag, NL |
| 14/03/2015 | 14/03/15 | Theater Kikker | Utrecht, NL |
| 13/03/2015 | 13/03/15 | Theater Kikker | Utrecht, NL |
| 12/03/2015 | 12/03/15 | Theater Kikker | Utrecht, NL |
| 10/03/2015 | 10/03/15 | Corrosia | Almere, NL |
| 07/03/2015 | 07/03/15 | Frascati | Amsterdam, NL |
| 06/03/2015 | 06/03/15 | Frascati | Amsterdam, NL |
| 05/03/2015 | 05/03/15 | Frascati | Amsterdam, NL |
| 04/03/2015 | 04/03/15 | Frascati | Amsterdam, NL |
| 28/02/2015 | 28/02/15 | Grand Theatre | Groningen, NL |
© Assi Weitz
© Assi Weitz
© Rob Gradisen