OUT OF SERVICE
---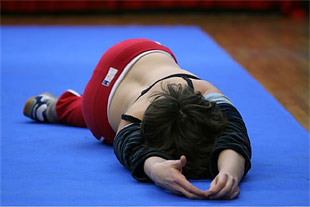 OUT OF SERVICE mediates between five parallel lines of investigation about the state of Availability.

Attempting to be of a service to the public, the performers try to communicate their confusion, hesitation and possible answers to questions such as:
How can I make myself available?
What am I willing to offer?
How far am I able to go?

Good intentions are not always a guarantee for success and although the wish to be available, OUT OF SERVICE slowly but surely goes out of service.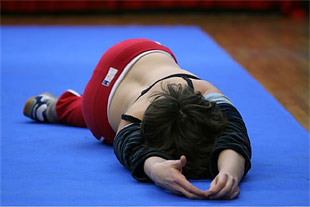 ---
Credits
Concept and choreography: Keren Levi
Performance: Darko Japelj,Larisa Lipovac, Damir KlemeniÄ, Roberta Milevoj, Sonja Pregrad
Music Arrangement: Zvonimir Dusper
Light Design: Miljenko Bengez
Production: Tamara Curic / TALA
OUT OF SERVICE was a commission of TALA. It received support from City Council for Culture Zagreb the Dutch Embassy in Zagreb.
---
Calendar
| | | | |
| --- | --- | --- | --- |
| 19/03/2009 | 19/03/09 | Lille | FR |
| 28/11/2008 | 28/11/08 | | |
| 27/11/2008 | 27/11/08 | | |
| 08/07/2008 | 08/07/08 | | |
| 05/07/2008 | 05/07/08 | | |
| 12/05/2008 | 12/05/08 | | |
| 10/06/2007 | 10/06/07 | | |
| 07/03/2007 | 07/03/07 | | |
| 06/03/2007 | 06/03/07 | | |
| 05/03/2007 | 05/03/07 | | |