NEVERLIKE | ANBI
Statutaire naam Stichting NeverLike
RSIN fiscaal nummer 820855340
Adress Haarlemmermeerstraat 99-2, 1058 JT Amsterdam NL
Email jette@kerenlevi.comTel +31 (0)6 26 778 753
>>> click on the photo above for further reading about doelstelling, bestuur, jaarrekening 2017-20<<<
---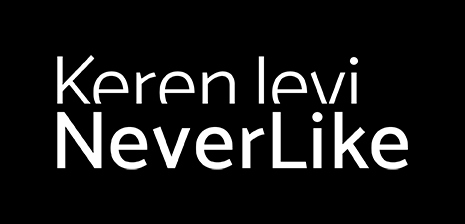 Doelstelling
NL
Het bevorderen van de creatie en presentatie van dans en performancevoorstellingen in Nederland en Internationaal en de publieke rol ervan; het bijdragen aan de ontwikkeling van dans en performance als kunstvorm en aan de publieke aandacht ervoor;
het ondersteunen en initiëren van dans en performance onderwijs en training.
EN
NeverLike promotes the creation and presentation of dance and performance performances in the Netherlands and internationally; NeverLike's aim is to contribute to the development of dance and performance as an art form and add to its public's attention; NeverLike supports the creation dance and performance, education and training programs initiated by Keren Levi.
---
Bestuur
Beppie Blankert (voorzitter)
Michel Bezem (penningmeester)
Cobie de Vos (secretaris)
Florain Verheijen (lid)

---
Beloningsbeleid
Er is geen personeel in vaste dienst. De honoraria van kunstenaars en andere medewerkers worden gebaseerd op hun ervaring en gaan uit van dagtarieven tussen 120 en 250 euro. Het bestuur is onbezoldigd

2017_2020beleidsplan_NeverLike.pdf

2020_jaarrekening_NeverLike.pdf

2019_jaarrekening_NeverLike.pdf

2018_jaarrekening_NeverLike.pdf

2017_jaarrekening_NeverLike.pdf
---
MISSION STATEMENT | NEVERLIKE
NL
Stichting NeverLike faciliteert de creatie en presentatie van voorstellingen van de choreograaf Keren Levi.
NeverLike wil ook de publieke zichtbaarheid van andere kunstenaars die de stichting bedient vergroten door manieren te ontwikkelen waarop hun projecten de gebruikelijke context van presentatie kunnen overstijgen. Bijvoorbeeld door het vormen van contextprogramma's die lezingen, workshops en concerten integreren die het publiek extra informatie bieden over de inhoud van hun voorstellingen.
NeverLike wil de cognitieve eigenschappen die inherent zijn aan het gebied van dans en performance benutten en ontwikkelen en de positie van dans en performance in de gemeenschap versterken. De stichting biedt voorstellingen, trainingen en opleidingen aan voor professionals en studenten, maar ook voor amateurs en jongeren. Door zich deels te richten op jongeren, wil NeverLike een bijdrage leveren aan de ontwikkelingen van jongeren door het vergroten van hun bewustzijn van zowel hun fysieke als mentale gesteldheid en hun aanwezigheid in de wereld.
EN
Foundation NeverLike facilitates the creation and presentation of performances made by the choreographer Keren Levi.
NeverLike also aims to increase public visibility of other artists the foundation serves by developing ways in which their projects can exceed the usual context of presentation. For instance by forming context programs that integrate lectures, workshops and concerts which offer the public additional information about the content of their performances.
NeverLike wish to utilize and develop the cognitive attributes that are inherent in the field of dance and performance and to strengthen the position of dance and performance in the community. The foundation offers performances, training and education programs for professionals and students, as well as for amateurs and youngsters. By partially focusing on youngsters, NeverLike aspires to contribute to the developments of youngsters by broadening their awareness of both their physical and mental states, and being in the world.