THERE SHE IS | departing landscapes
---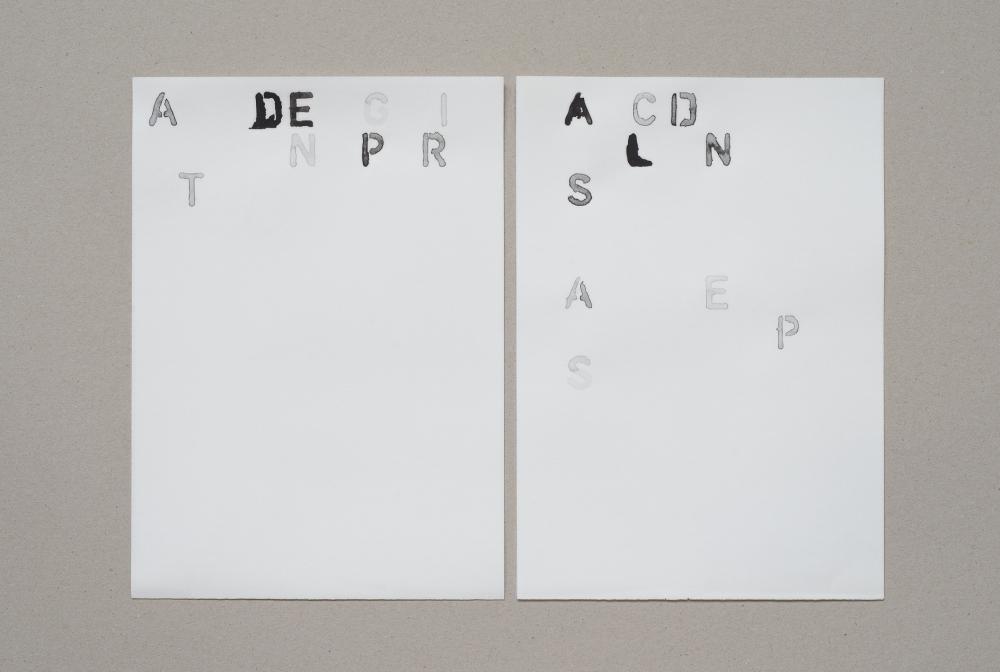 "The attack of a sound is not its character... Decay, however, this departing landscape, this expresses where the sound exists in our hearing — leaving us rather than coming towards us. " (Morton Feldman)

In a self-contained space of memory and detail, Keren Levi narows down her choreographic scope to the movement of her own body. Limited in space and fields of mobility, Levi is shfiting between storytelling and dance in a solo piece which she created and perom by herself.
Into this very personal inquiry, Levi has invited long-term collaborators and friends, dramaturg Igor Dobričić, composer Tom Parkinson to join her quiet mediation on lost, time, sound and memory.

Upon Levi's request, artist Noa Giniger created a watercolor drawing out of the title of the piece. This artwork is in line with Giniger's ongoing project SPELLS, a text writing system which she developed based on the structure of stencil lettering.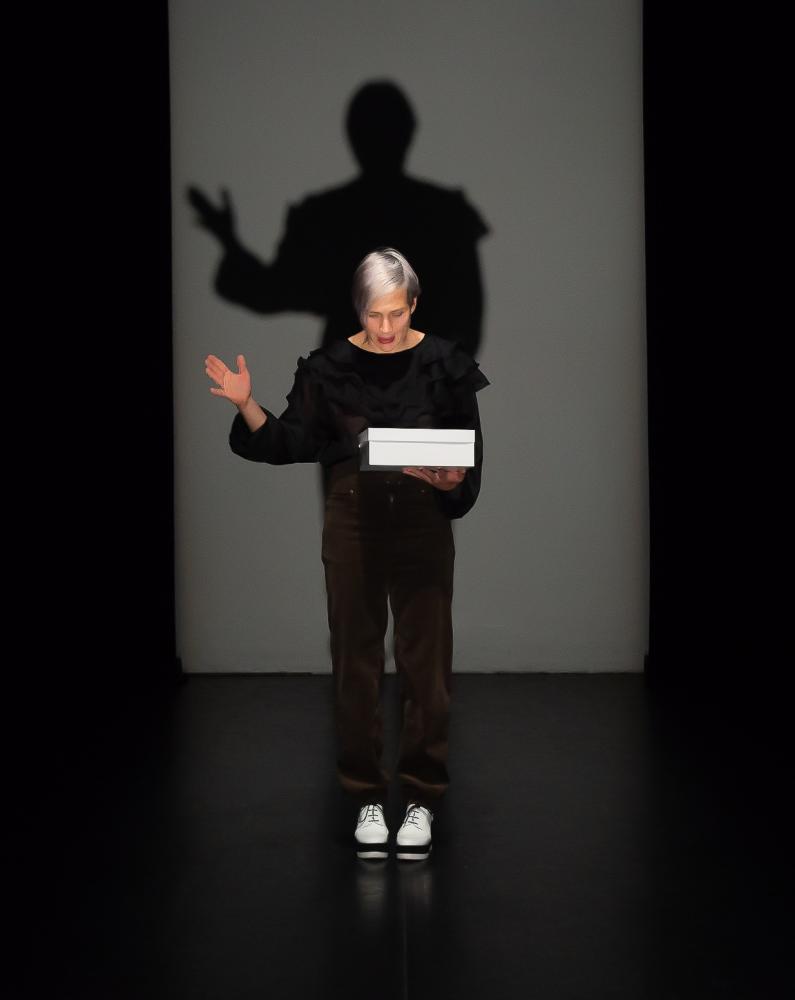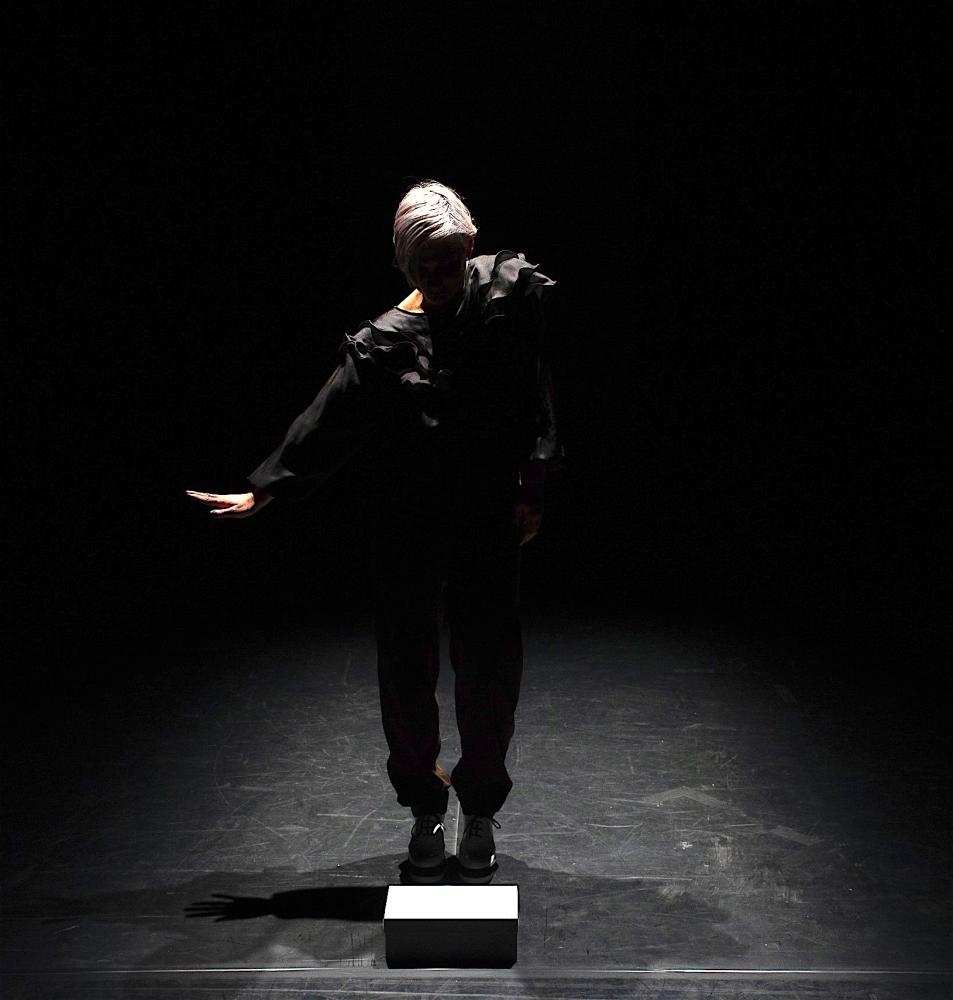 © Eti Steinberg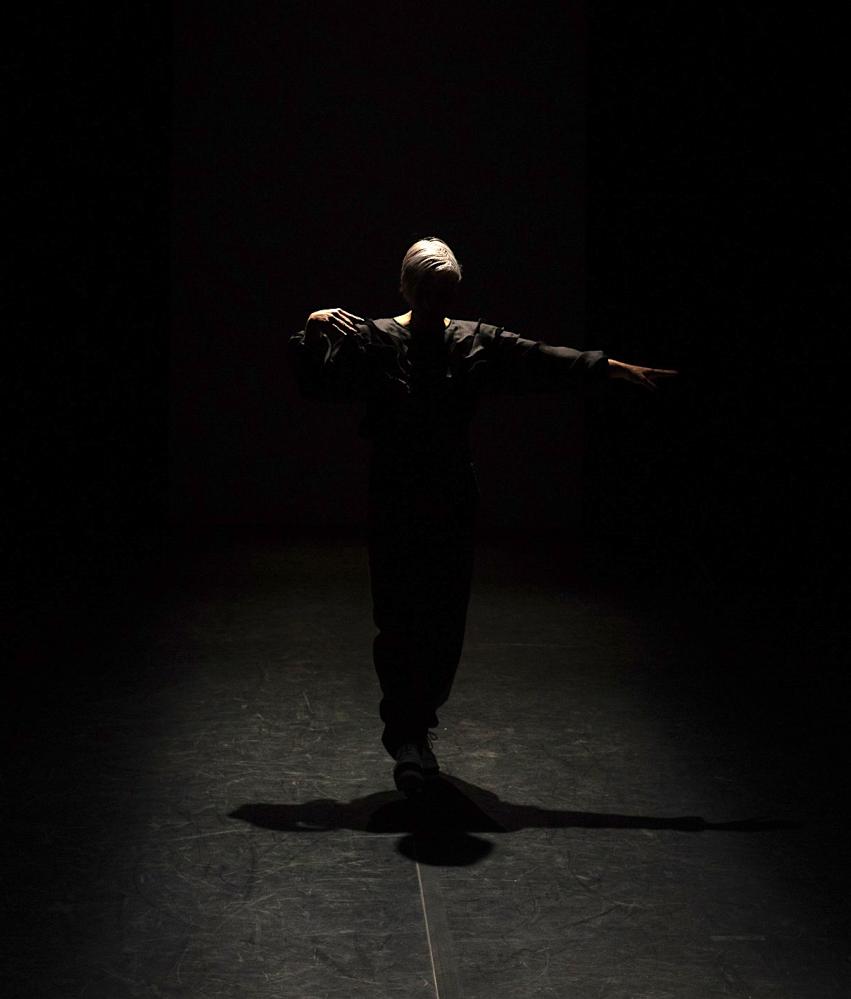 © Eti Steinberg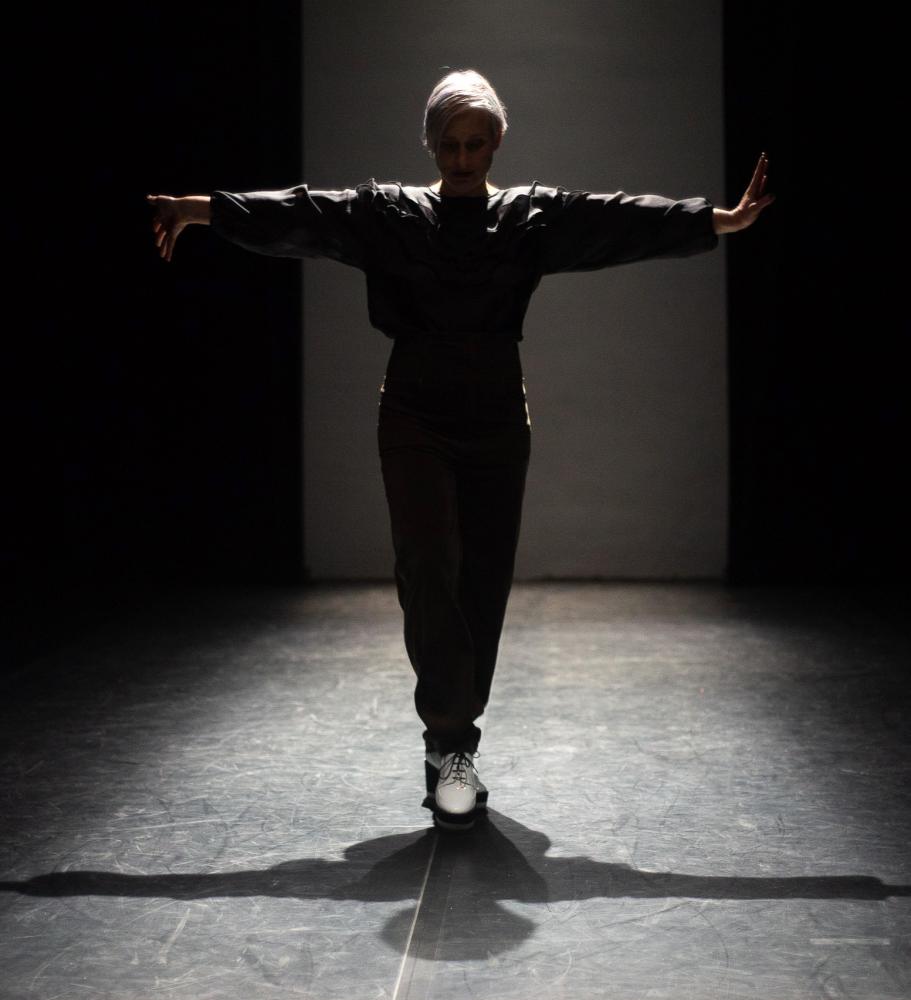 © Eti Steinberg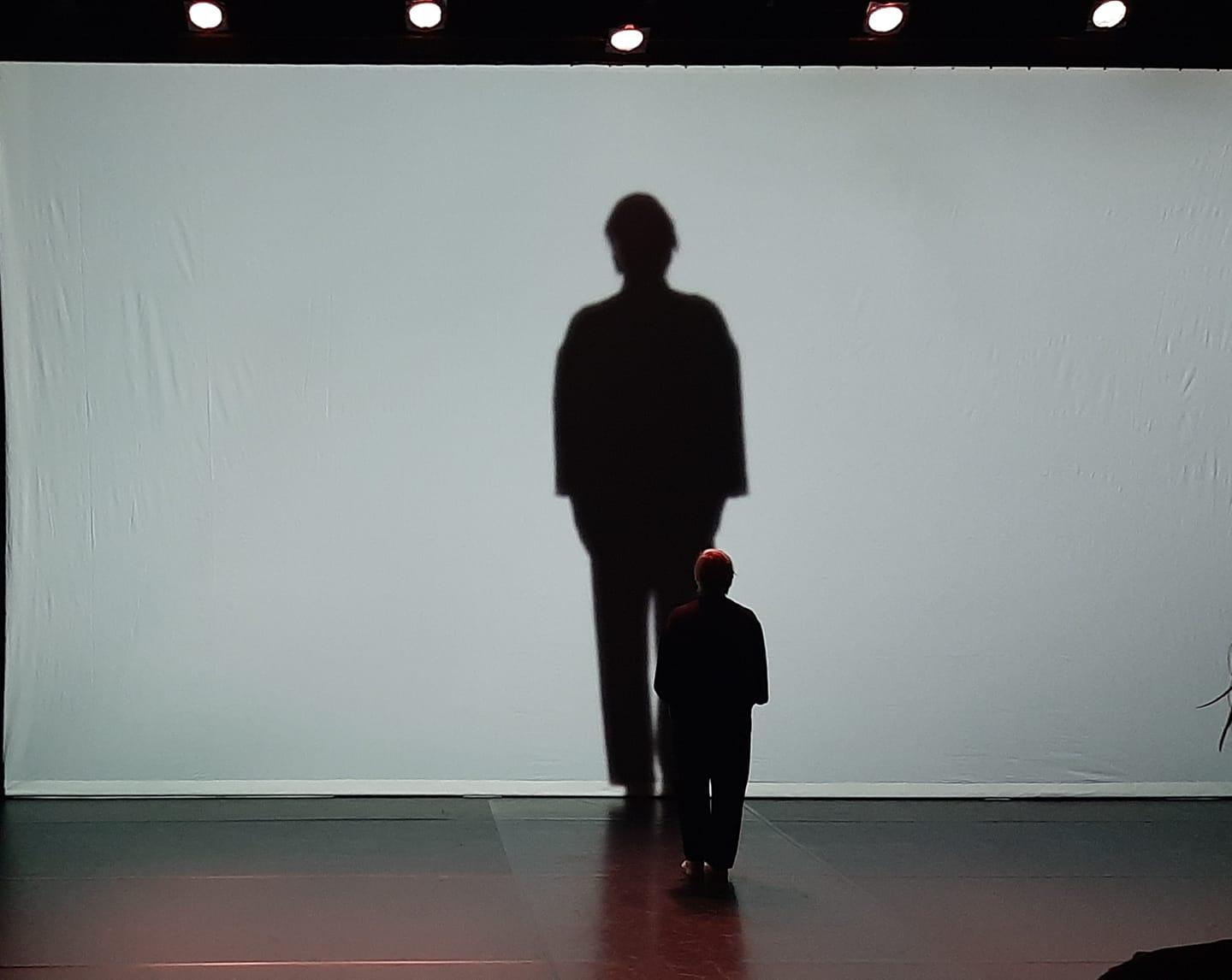 © Joyce Roodnat
---
Credits
Choreography & performance Keren Levi
Dramaturgy Igor Dobričić
Music Tom Parkinson
Video Assi Weitz
Light Martin Kaffarnik
Artwork Noa Giniger, Spells (Departing Landscapes), 2018.
Photography Eti Steinberg
Supported by Veem house for performance Amsterdam, Theater im Pumpenhaus, Münster, BAU dance & performance platform amsterdam & Keren Levi | NeverLike
---
Calendar
| | | | |
| --- | --- | --- | --- |
| 24/10/2020 | 24/10/20 | Theater Im Pumpenhaus | Münster, DE |
| 23/10/2020 | 23/10/20 | Theater Im Pumpenhaus | Münster, DE |
| 10/10/2020 | 10/10/20 | Frascati | Amsterdam, NL |
| 09/10/2020 | 09/10/20 | Frascati | Amsterdam, NL |
| 08/10/2020 | 08/10/20 | Frascati | Amsterdam, NL |
| 07/10/2020 | 07/10/20 | Frascati | Amsterdam, NL |
| 06/10/2020 | 06/10/20 | Frascati | Amsterdam, NL |
| 09/11/2019 | 09/11/19 | | |
| 16/02/2019 | 16/02/19 | Pumpenhaus | Münster, DE |
| 15/02/2019 | 15/02/19 | Pumpenhaus | Münster, DE |
| 30/11/2018 | 30/11/18 | Veem House for Performance | Amsterdam, NL |
| 29/11/2018 | 29/11/18 | Veem House for Performance | Amsterdam, NL |
---
Reviews